All of the participants of the recent RhinoVAULT case study call entered into a drawing for a signed copy of the book "Shell Structures for Architecture: Form Finding and Optimization". We are happy to announce the winners:
Soroush Garivani, architecture student from Ferdowsi University of Mashhad (FUM), Iran submitted the project "Paper House".
Tutors:
Dr. Akram Hosseini, Eng. Milad Rezazadeh, Eng. Mahsa Rezazadeh
Students:
Reza Amini, Mohammad Khanzadi, Soroush Garivani, Fatemeh Ghaderi, Aynaz Zeytounli
Congratulations!
The team from FUM (Faculty of Architecture, Urbanism and Islamic Arts) designed and built a pavilion covering a gathering space for students inside their faculty building. They used RhinoVAULT for the design and form-finding process and Grasshopper for Rhino to prepare the model for fabrication choosing cardboard as building material.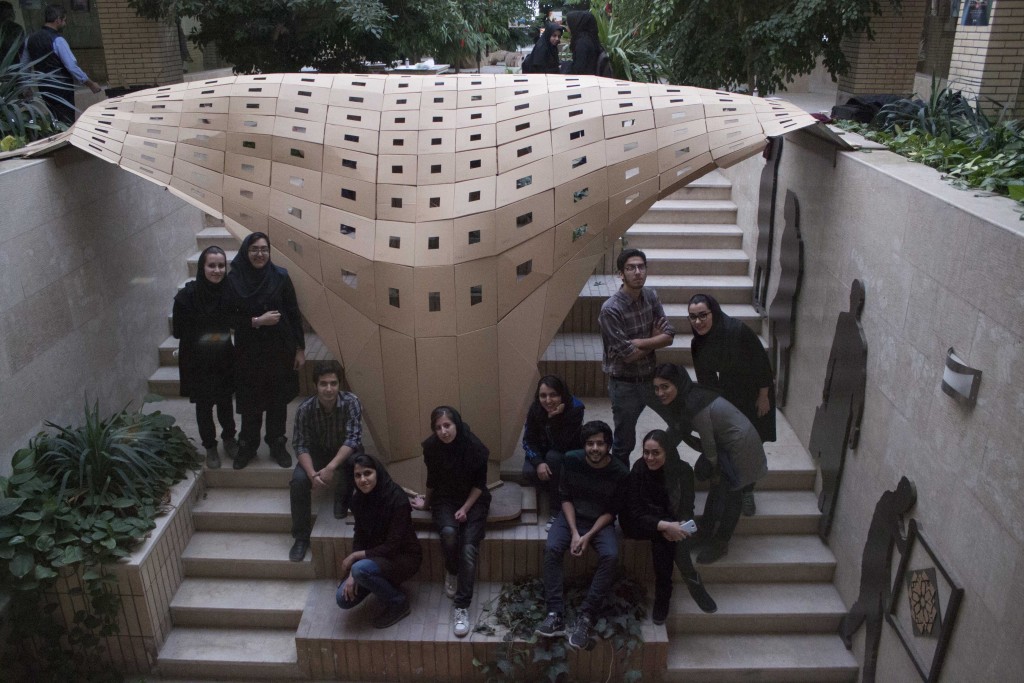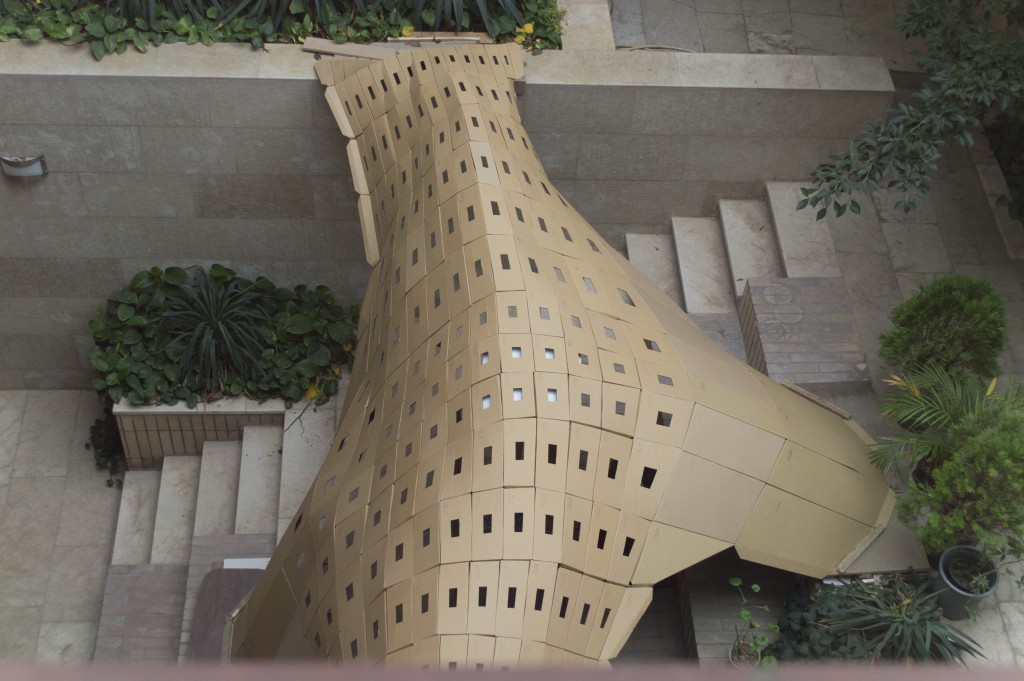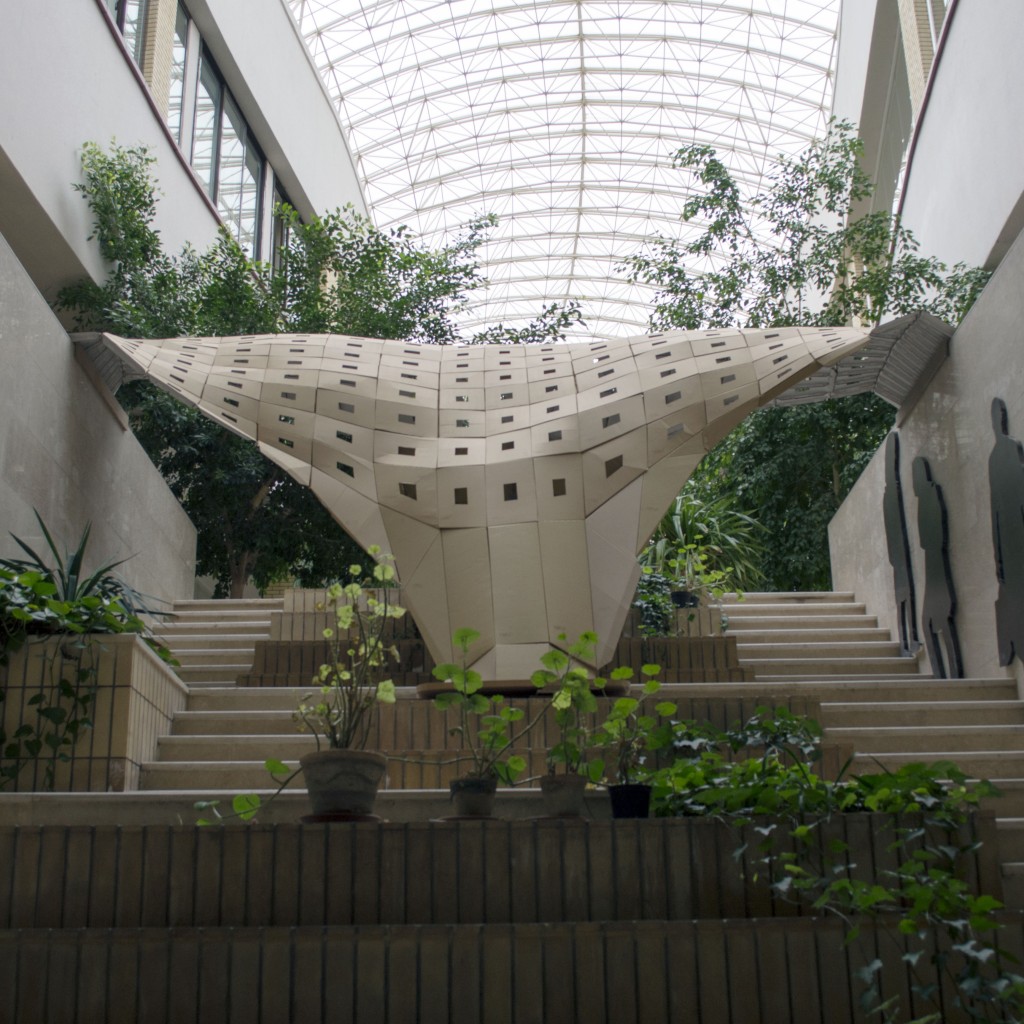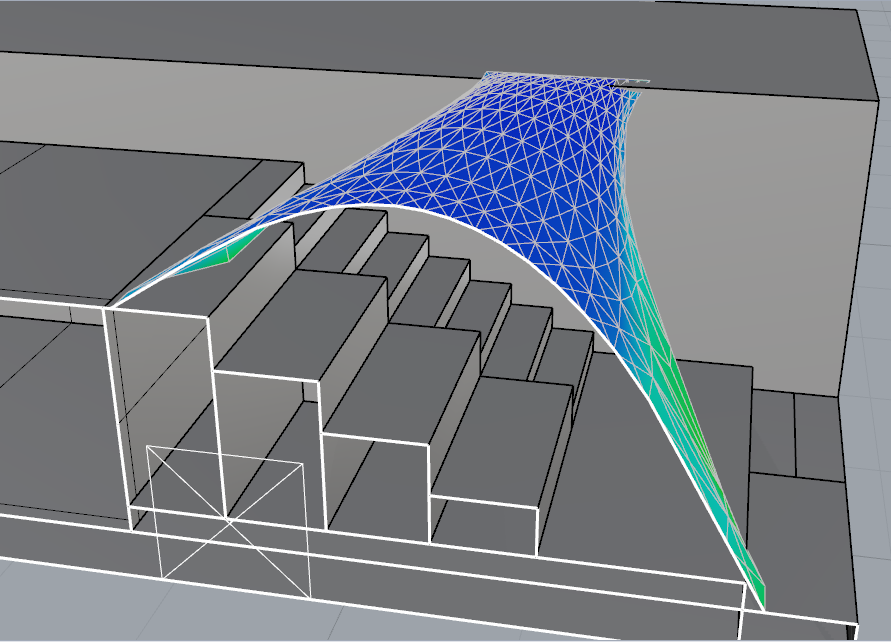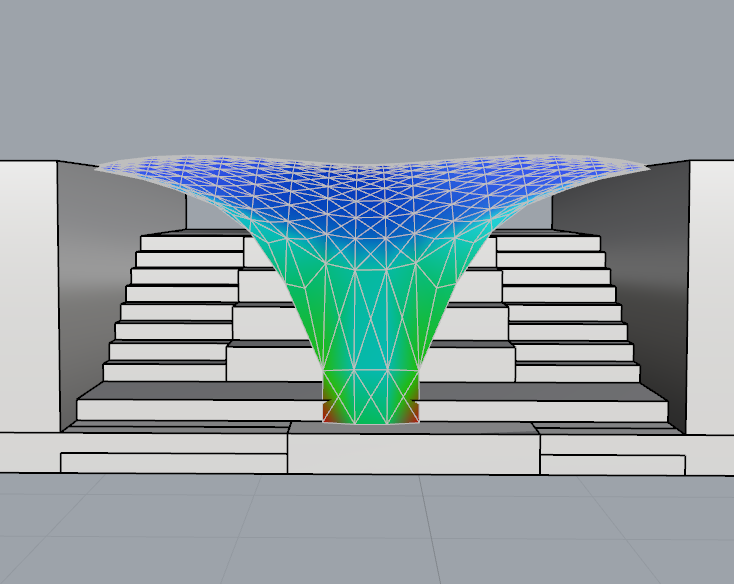 Acknowledgments:
Many thanks to the following people who supported the team in the fabrication and assembly process:
Ali Mirzadeh, Amirreza Rohani, Faezeh Raam Barzin Shokooh, Fatemeh Fanayi, Kiana Kiani, Kiana Mousavi, Kimia Safakhah, Mahram Akhavan, Masoud Taghavi, Mahya Salehi, Niloofar Imani, Nahid Daneshvar, Pourya Gachpazan, Saba Abdolshahi, Sepideh Garivani, Sobhan Sarabi, Sajedeh Mohamadi, Sima Mohajer Nasab, Sadegh Najafzadeh, Sajede Soleyman Zadegan, Sima Khayami, Sepehr Farzaneh
4 Responses to "RhinoVAULT Case Study Prize"
extraordinary. very interesting article

its cool, idea creation process assembly and fabrication for building highly creative meeting, I like it.

cool article and i like it and always staytune

Sina Azadi

says:

So prod of you Mahram Akhavan